A Day In The Sakara Life 10-Day Reset: Review
The 10-Day Reset is a complete kit of essential products and exclusive recipes designed to help you live the Sakara Life experience from your own kitchen! Need some inspiration? Let a day in my diet be your guide…
I decided to give you a personal insight into a sample day while I'm on the Sakara10-Day Reset Plan. I usually eat very healthy, but have lately reached a plateau (again). In order to push my body to the next milestone and reach my diet goals, I have decided to give this plan another round. By the time I go to Hawaii this summer, I would like to shed off that extra stubborn fat while toning my body. So, how does a day in my diet look like? Keep on reading! Also, enjoy big savings with my exclusive Sakara Discount Code! Just use Coupon Code: XOKARINA at checkout for 20% OFF (Updated in September 2019).
A DIY DAY IN THE SAKARA LIFE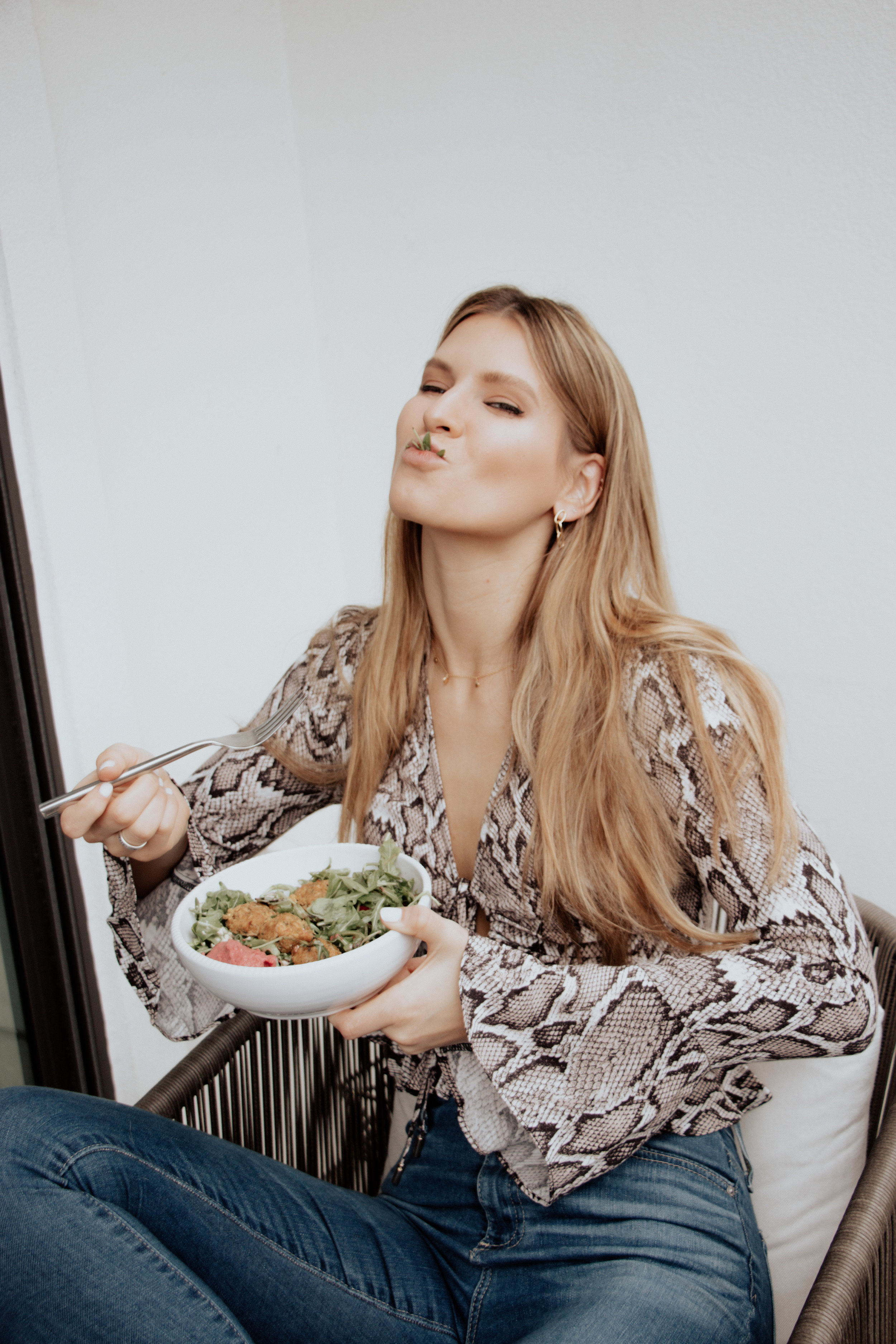 7:00 AM | Wake Up
Drink Beauty Water + take Daily Probiotics
7:30 AM | Breakfast
Make a Life Source Smoothie
11:00 AM | Mid-Morning
Brew a cup of Detox Tea
12:00 PM | Lunch
Recipe: Classic Kale Salad w/ Green Goddess Dressing
3:00 PM | Snack
Brew a cup of Detox Tea + have a Detox or Energy Bar
6:00 PM | Dinner
Recipe: Pulled Butternut Squash Tacos
10:00 PM | Bedtime
Drink Detox Water + take Daily Prbiotics
After this round of the Sakara Life 10-Day Reset plan, completed immediately after my recent trip to Miami (yes, there was a coincidence why I did this right after this trip), I have experienced astonishing results! Since this was my second round, I was used to the way the plan works and I had no difficulties shopping for the ingredients. Additionally, I was able to cook the meals faster and anticipate which of the recipes are my favorite ones. The best part of this plan is it's flexibility - you can consume the recipes in any order you would like! So if you do not like a particular recipe, you can very easily double up on your favorite one and skip the one you dislike. At the end the diet, I definitely felt the familiar tummy tightening! I got rid of all the post-trip bloat, and was able to control my appetite better. In a summary, here is what I saw after 10 days!
Lost 4 pounds
No more stomach bloat
Decreased appetite
Nourished feeling
Glowy and clear skin
Motivation to reach my summer goal